Updated on October 13, 2015
Using Instagram to get fit!
I get it. Social media isn't for everyone. However, in today's tech driven world, social media can be so much more than reading about celebrity news, new apps, or looking at pictures of someone's new puppy or baby (guilty of this on about 1000 levels). Have you considered using Instagram to help you get healthy and improve your fitness?
If you are getting to that place where you've hit a wall and you know it's time to make a change in your life with regards to your health, I strongly encourage you to explore the health and wellness space that's incredibly abundant on Instagram. Especially, but not only, if you are on a weight loss journey. Now, just like with anything you read or see on TV, you'll need to be a smart consumer, take things with a grain of salt, and be critical of what you see and read. There are many people out there from trainers to nutritionists that are wonderfully qualified. There are doctors, TV hosts, instructors, bloggers, health coaches, and a whole heck of a lot of fitness and health loving people on Instagram. Being critical here only means thinking carefully about how advice, workouts, or products recommended may fit into your life. Of course, a smart consumer, particularly someone with a medical condition or who takes medication regularly, should ALWAYS check with their medical doctor before implementing something new into their life.
So, what exactly am I saying here?
I'm saying this — There are some insanely amazing accounts out there for you to follow that will provide you inspiration, motivation, and education. You can use Instagram in your journey to getting healthier, stronger, smarter, and feeling positive about yourself. Here's how:
Create your own account (if you don't have one already). You can create an additional account solely focused on your goals or use your current one.
 Start following health, fitness, nutrition and wellness related accounts. You'll find there are a ton of fabulous accounts by well-known trainers, chefs, and gurus galore. Try searching different hashtags such as #fitfam, #fitspo, #eatclean.
Track your progress. Be bold and confident– take selfies!
Gain support & make friends. I love this about Instagram. There are so many positive people out there giving kudos and love to each other for their hard work. If someone negative comments—block 'em! There's no room for that in the #fitfam !
Learn! Your journey will only get more enhanced by the information you get from the accounts you follow. You may find a great recipe or workout tip that fits easily into your life.
Lastly, please join me on my Instagram account if you aren't already a follower.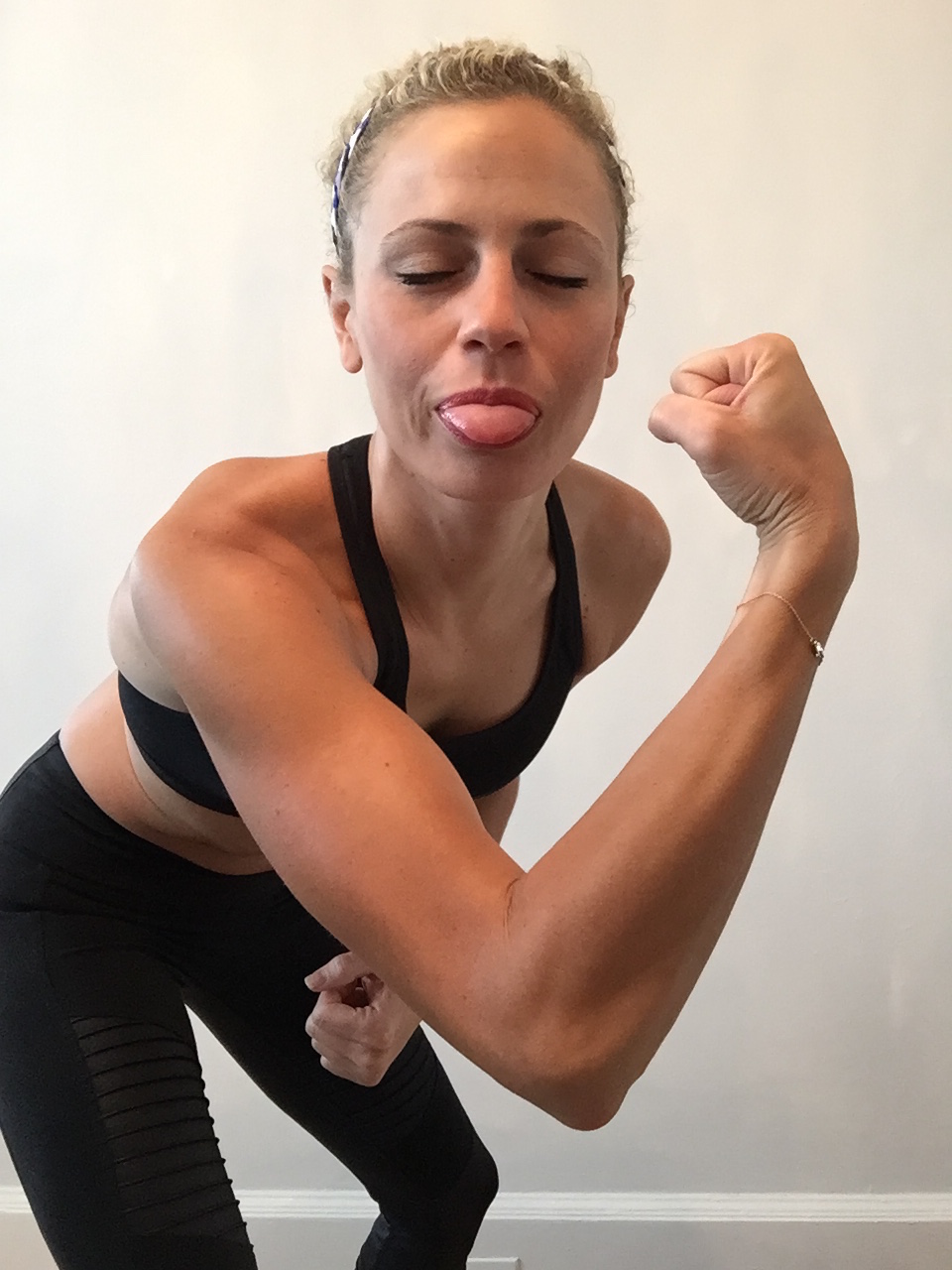 I am often connecting with other great accounts and you can easily link to them from many of my postings! I'm always looking to educate, inspire, and motivate my followers. I'm always real which means you get the real deal ;0)
If you are looking for more one-on-one support, personalized health and wellness coaching may be perfect for you. I occasionally offer free consultations so make sure you look out for those. Otherwise, you can always contact me to schedule a consult in person (NY/NYC/CT area) or online through FaceTime!