Updated on August 31, 2015
Oh my! Oatmeal
Please people. We must respect the oatmeal.
In my past life, oatmeal was just a bowl of mushy mush. And, I'm sorry, but mushy mush doesn't get me excited. It wasn't until I first swirled a glorious spoon full of peanut butter into my oatmeal during the first trimester of my pregnancy, did I then appreciate the staying power, deliciousness, and comfort for the mush.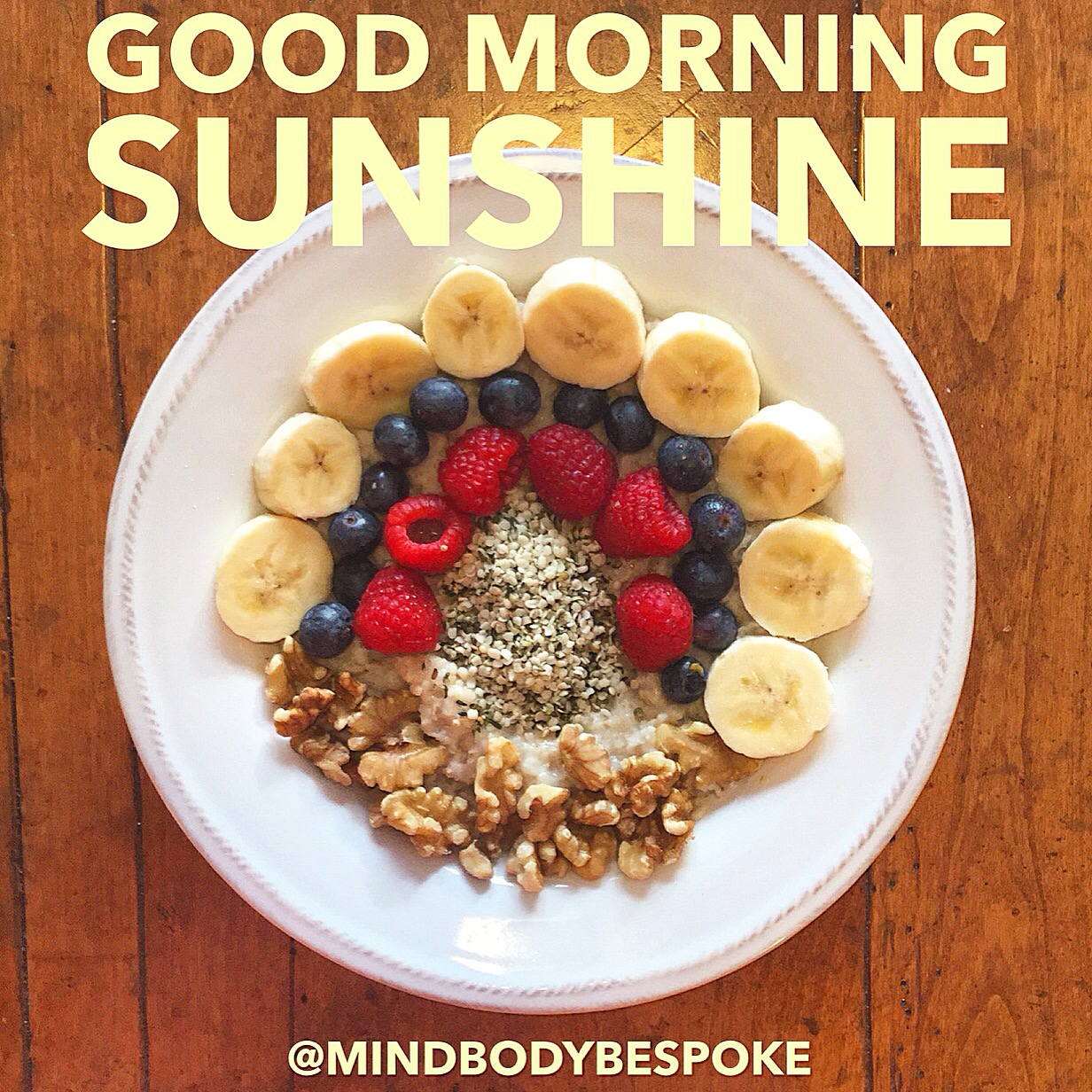 You see, during the first few weeks of my pregnancy I had some of the fun waves of nausea that would occur in the morning. And while I never got sick, I definitely needing something to help keep me feeling solid and less queasy. With a good dollop of PB or almond butter mixed in my oatmeal, I was set for a few hours until my next ravenous preggers moment. You see, the thing about oatmeal is that it sticks. It stuck to my morning routine like glue. Suddenly, I was having it just about every morning and jazzing it up a few different ways. It became even more important once my son was born as he was getting me up before the sun came up and I needed what I called "my first breakfast."  It helped me to feel ready to run the day with my needy newborn. Now, 17 months later, I'm still doing that just about every morning– and having a lot of fun with it too!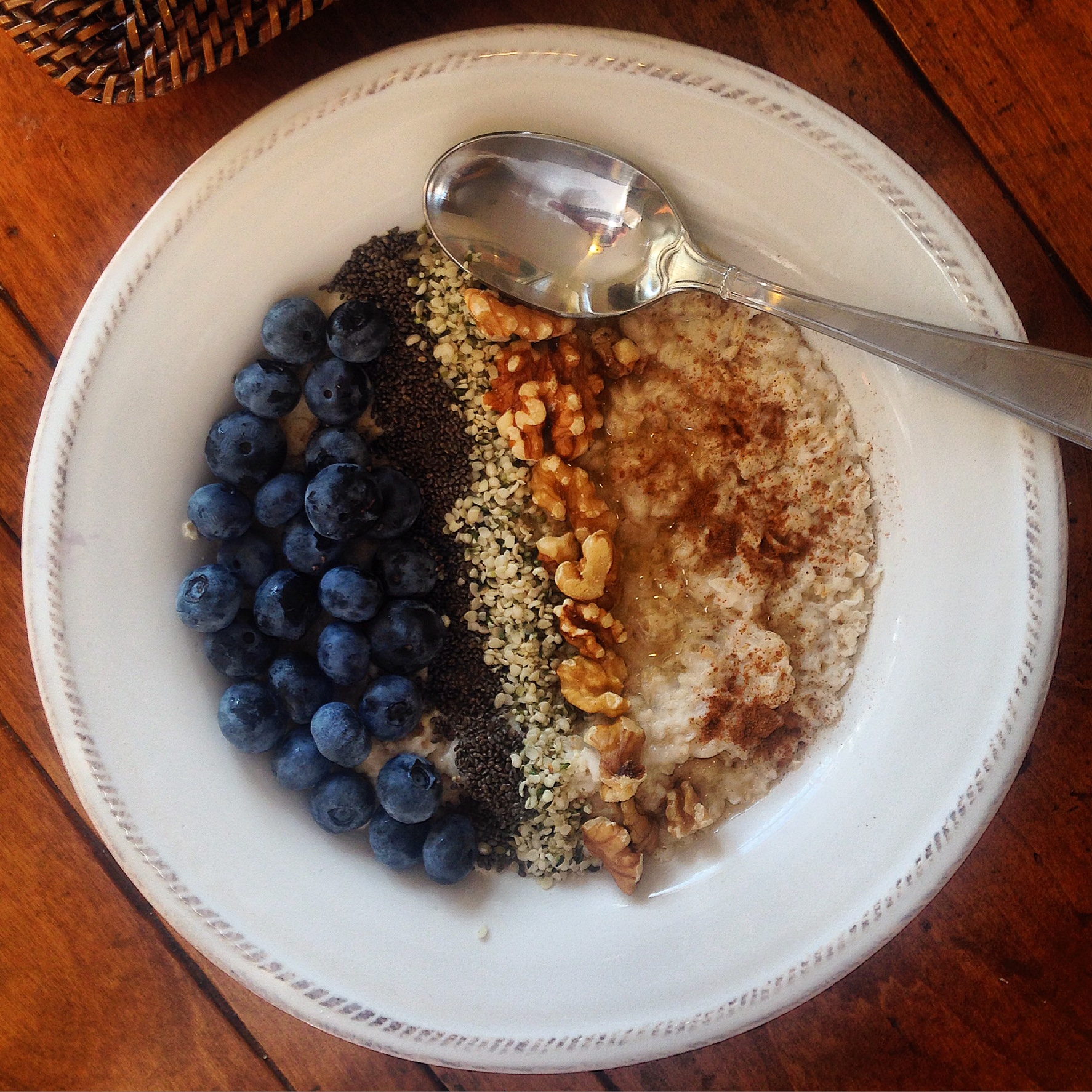 First things first, steer clear of junky oatmeal. Yes, there are some oatmeal brands out there that are filled with unnecessary sweeteners, extra sodium, and artificial flavors…..and dare I say, GMO (genetically modified organisms). YUCK! Stick with the real thing. Good ol' fashion, fiber-packed and energy boosting oats! They are excellent for helping with weight control, blood pressure, and cholesterol levels. I really love Bob's Red Mill, which also has a gluten-free line as well. I switch between old fashion rolled oats and quick oats. Another great option is to purchase quality oats that have been jazzed up for you but with GOOD QUALITY ingredients. I love Purely Elizabeth (her granola is to die for!) and Evoke Healthy foods. Anyway, it's all good to me but you can certainly find your favorite!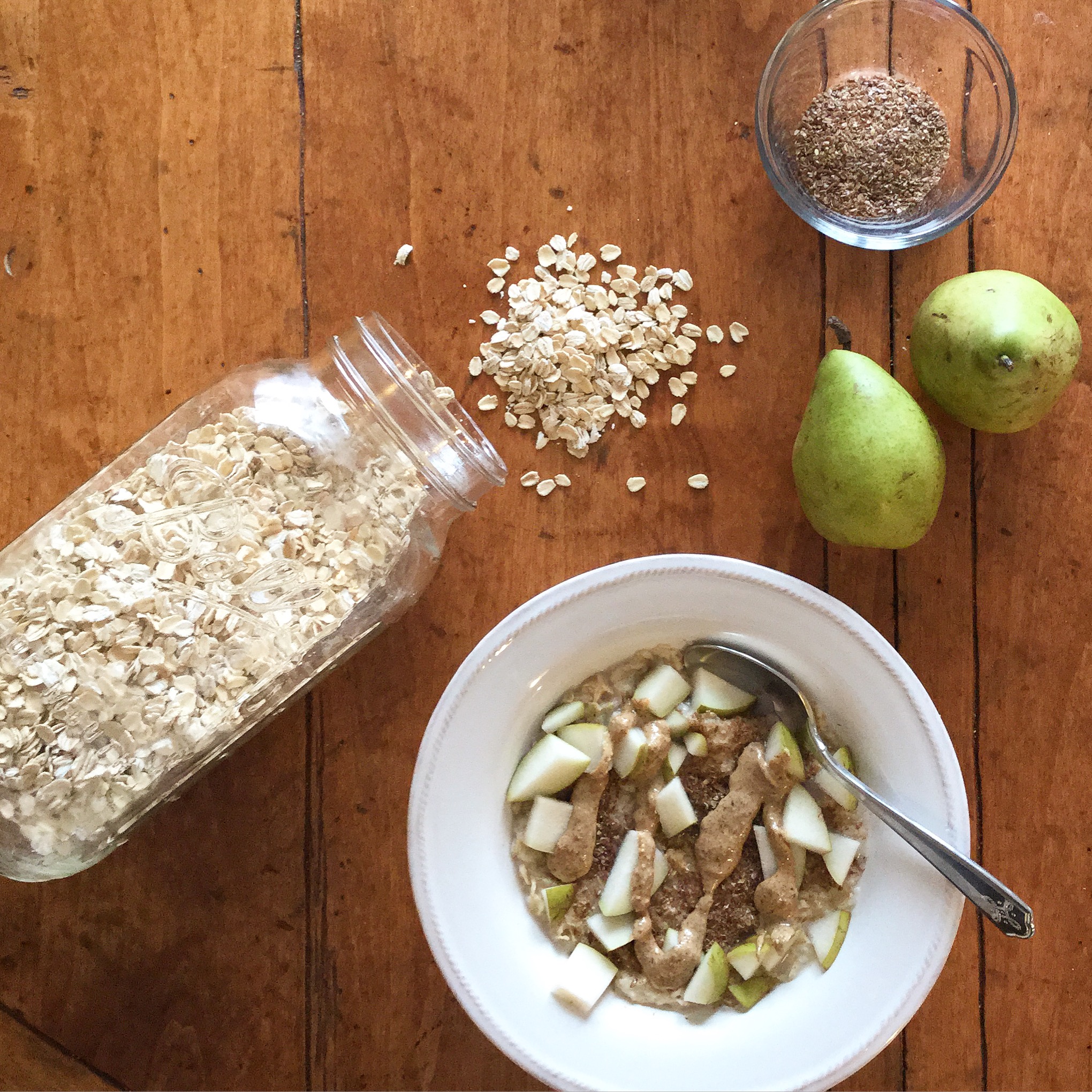 Depending on the morning, I'll either use water or almond milk as my base. To me, it tastes better when cooked on the stove top (with steel cut it is a must), but let's be honest, on crazy or lazy mornings I will give it a microwave zap (though I'm trying to use my microwave less when I can). Also, get creative with toppings and absolutely do not limit yourself. Try a variety of fruits, nuts, nut butters, and seeds. Try a very light maple syrup drizzle (100% pure). Also, keep frozen bags of berries in your freezer. They melt perfectly into your warm steamy bowl. Here are some of yummy ways to dress up your oatmeal:
Peanut Butter, Banana, Raw Honey, Hemp Seeds
Almond Butter (Try Justin's ), Blueberries, Chia Seeds, Maple syrup
Any nut butter and Jam/Jelly (I love Crofter's organic)
Almond butter, Pear, and flax seeds
Walnuts, blueberries, raspberries
So, MindBodyBespoke readers, how are you super charging your oatmeal? Share your tips with myself and others !