Posted on August 31, 2015
Eating Healthy in College
Tips on eating healthy in college (including sample recipes!) by Maggie Russell
Hi! My name is Maggie and I'm super passionate about healthy living and healthy eating. I've made it my goal to make healthy eating both easy and delicious. I'm still in University and working so I know the struggle of wanting to eat well but having no time! I hope these simple recipes and tricks will help you achieve your health goals. 
Being healthy and being a student is the ultimate struggle. As students, we are forced to eat at the school cafeterias, the local pizza joint, or the local burger joint and if we do eat a meal we made ourselves… well, it's usually made with our microwave. So, what is the solution? Thankfully with the way our society is going it is actually easier and easier to eat clean. I personally have faced these challenges being allergic to gluten, dairy, and refined sugar. In my first year of college I was terrified of what I was going to eat because I knew I had to eat in the dorm cafeteria. These are some simple things I did to make my life easier:
Buy a mini fridge, you will be amazed at how helpful it is.

Stock the fridge with easy healthy snacks like fruit, yogurt and veggies. 

If your lucky enough to have relatives near by, USE THEIR KITCHEN! I would go on the weekend and make meals to last me for a couple days.

Keep milk, organic granolas, and cereals as they are an easy way to have a healthy breakfast.

When in the cafeteria, ask for simply olive oil as the dressing to everything. This way you know there's no contamination from sauces.
After following these simple tricks I'm sure that you'll find it easy to stay on track!
Now that I'm out of a dorm, I've faced a whole new problem – easy cooking and navigating the grocery store. I recently have launched my own food blog and instagram to help people who are trying to figure out how to eat healthy as well. The first step to eating clean is knowing what to buy. Recently the whole 'eat organic' fad has blown up but there's more to it than just eating organic. If you are really dedicated to giving your body the best, you should also be making sure the products you are buying are GMO (genetically modified organisms ) free. This means that product was not chemically modified by humans, which surprisingly enough can happen even if a product is organic.  So now that you know what your looking for, what should you actually buy? FRUIT AND VEGGIES !! If you are eating for just one, make sure you only buy a small quantity at a time otherwise they'll go bad. Buy things like lettuce, potatoes, sweet potatoes, zucchinis, carrots, etc. They are all veggies that turn into a very simple meal. As for the other stuff, stock up on chickpeas, red lentil pasta, paleo bread, chia seeds, almond spread, GF rolled oats, nuts and eggs. Obviously, you can buy what ever you want but those are my basic recommendations. 
Here are some breakfast recipes I want to share including dinner ideas as well.
Breakfast:
Over night oats: Grab a mason jar and combine one cup of oats, one cup of almond milk, some chia seeds and raspberries. Shake the jar and place in the fridge over night. 
Almond milk: Place one cup of almonds in a mason jar with water over night. The next morning drain the water and rinse the almonds. Place the almonds with 3 cups of water in a blender. Blend until pulverized, then pour into a milk bag to get rid of the almond bits. To make milk flavored,  simply blend the almond milk with cacao or any other flavors.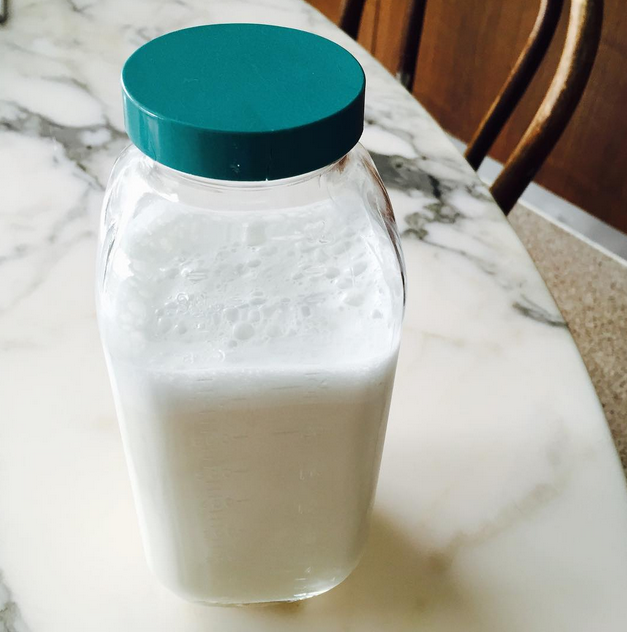 Buckwheat pancakes: ½ cup buckwheat flour, ½ cup almond milk, 1 egg. Combine and Voila!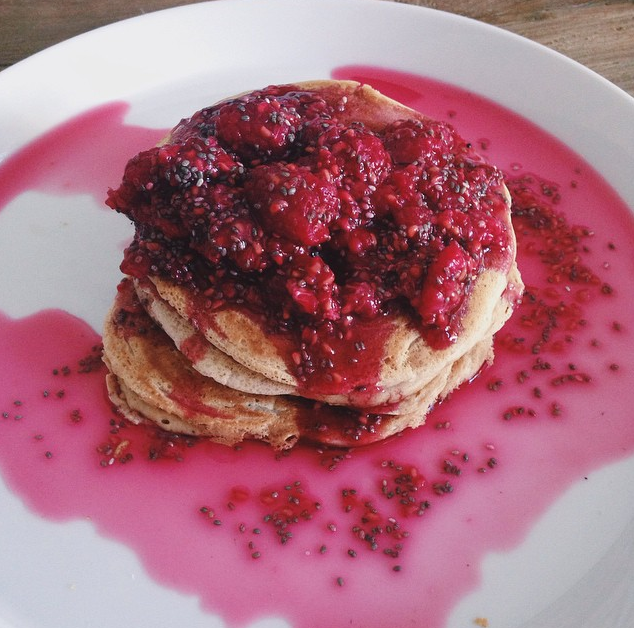 Dinner: 
Chestnut crepes with sautéed chicken:  This is a great recipe to change up the usual "boring chicken dinner." The crepes are very simple to make. Simply combine 1 cup of chestnut flour, 1 cup of coconut milk, 2 eggs, ¼ cup of parsley and ¼ stick of melted butter. For the chicken just chop up the breast into pieces and cook them in a fry pan with onions, salt, pepper, garlic and olive oil. Serve together. 
Baked chickpea stir fry: This is one my fave meals for dinner. Simply toss your raw chickpeas with turmeric, cayenne, olive oil and salt and bake at 350 for 15 min. Combine with quinoa, wild rice or brown rice and some veggies.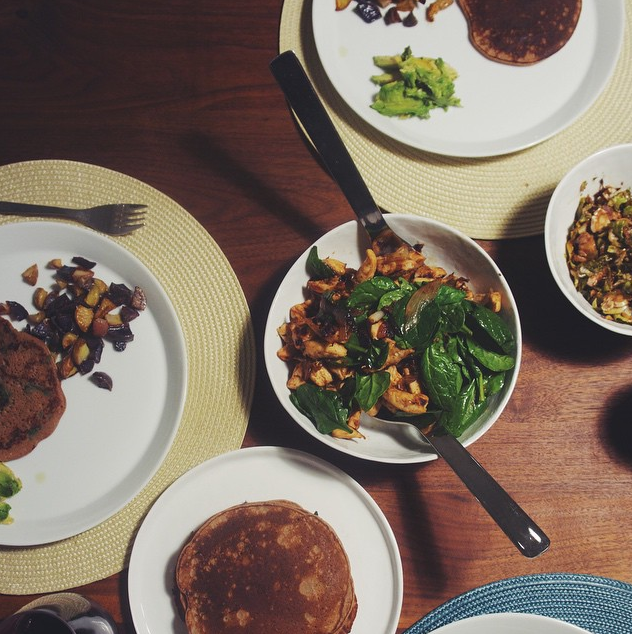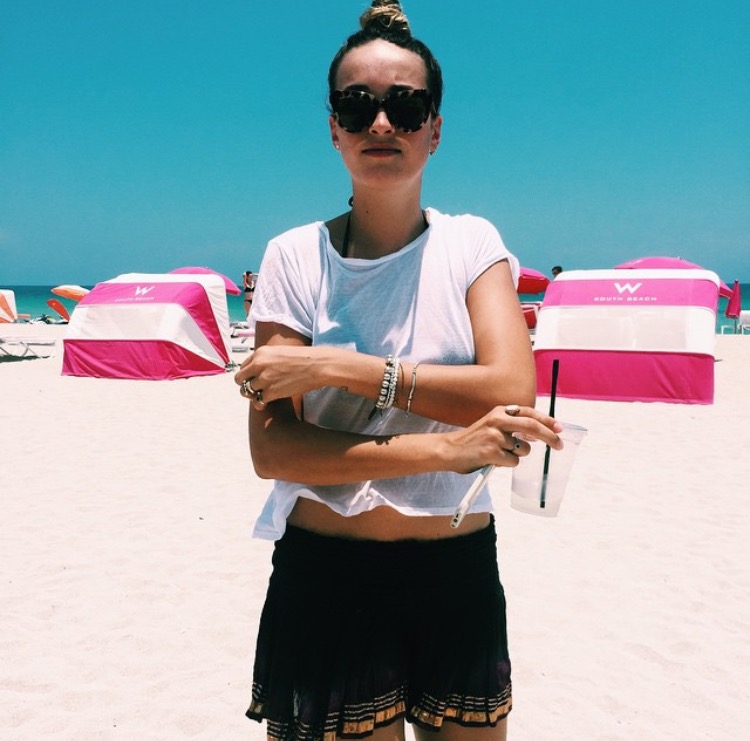 To learn more about Maggie and her other unique health focused recipes, please visit her website at www.friesoverguys.com and take a look at her active instagram page @friesover.guys !