Posted on September 23, 2015
Getaways for Couples: Sleep. Eat. Move.
Guest Post: Alexandra Hynes of "The Hitch List" shares some health-focused vacation spots for your next getaway!
Like just about every other couple, my fiancé and I have a hard time slowing down and checking out. We jump at the chance to travel, even if work is involved, because it means we'll steal time away from email and for an adventure. The best vacations to me, no matter how brief, combine beautiful scenery with great food and healthy activities.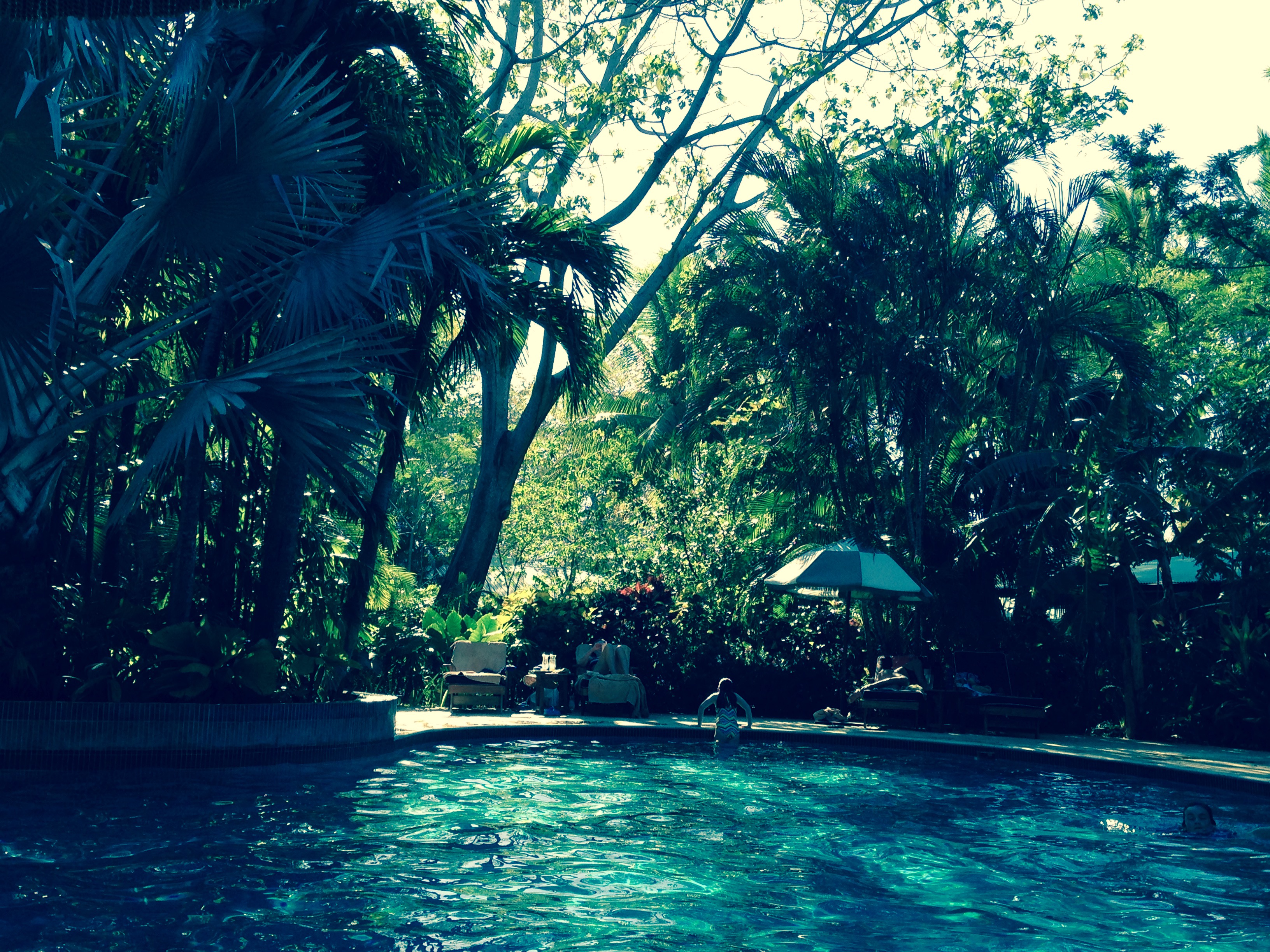 Here are four locations we've traveled to this past year that led to total mind-body relaxation. Some are easier on the wallet than others, but all are worth every penny and so memorable that you don't need more than a few nights to reap all of the benefits.
1. BIG SUR: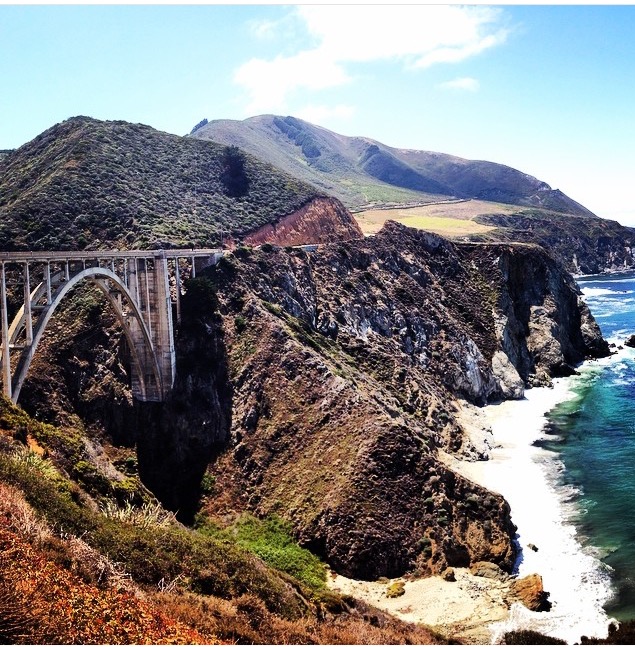 In a word, Big Sur is majestic. The views. The winding roads. The deep, deep blue ocean visible from nearly every corner. The dramatic heights. And you have to love a place that still doesn't have good cell service; it's the perfect way to have an interrupted getaway.
SLEEP: We stayed at Ventana Inn & Spa, which is a stunning cliff-top garden oasis overlooking the ocean. The room was one of the best I've stayed in, the definition of rustic luxury. It also has tons of winding pathways meaning a walk or hike is built into breakfast, pooltime, and wine tasting. Deer and wildflowers are in abundance.
EAT: Big Sur Bakery was incredible for a chill outdoor lunch with enormous sandwiches and salads.
MOVE: We hiked through Julia Pfeiffer Burns State Park with 3,000 foot ridges and redwood trees. You could get lost all day in here. I loved it.
2. NOSARA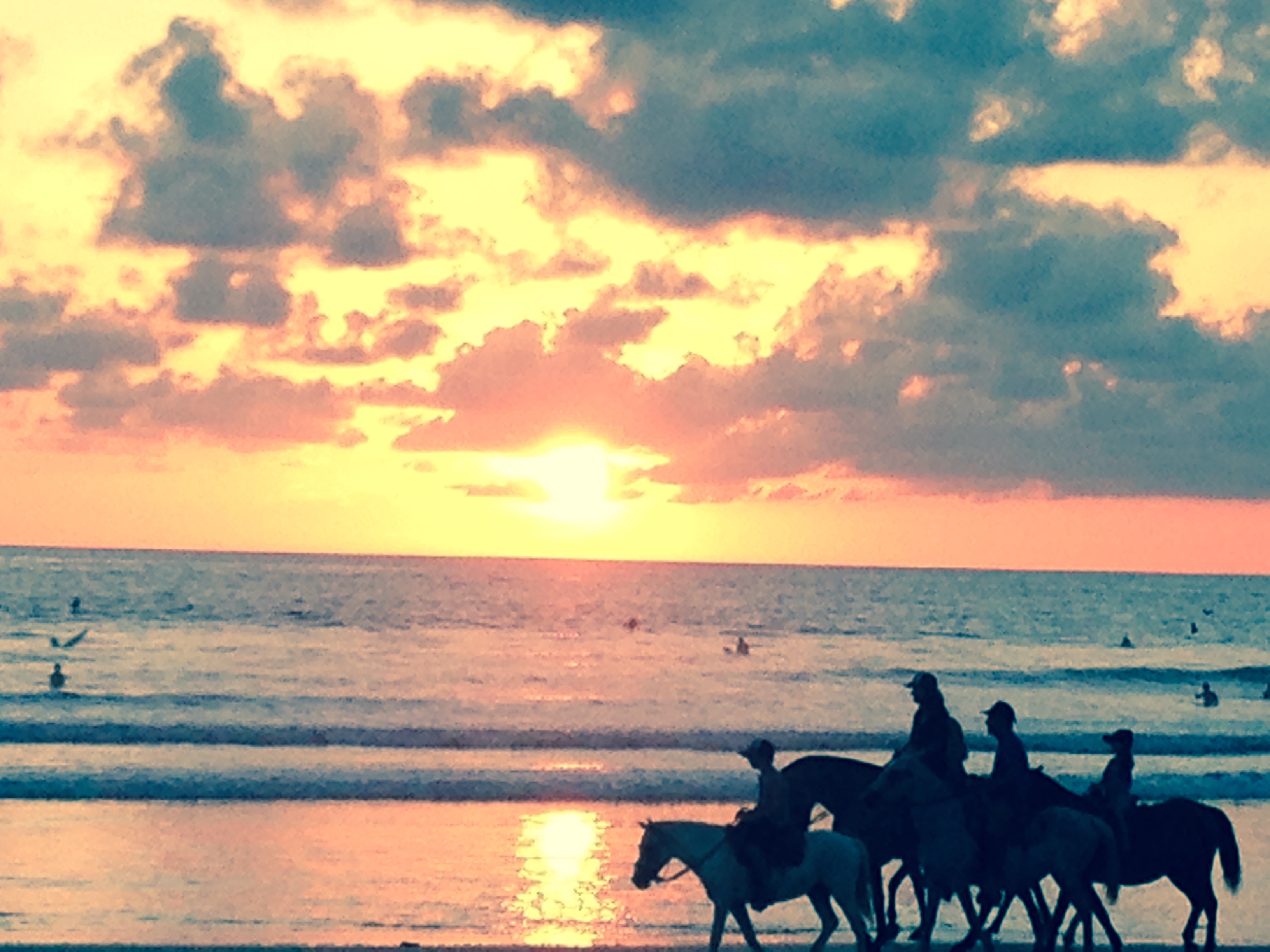 SLEEP: This surf town is the perfect balance of chill and active. We stayed at Harmony Hotel which blew me away! It is full of lush, winding paths lined by soaring Palm trees, most with monkeys howling from them. Each room comes with its own patio, complete with a hammock and outdoor shower.
EAT: It's not all that often that I'll opt to eat at a hotel over local restaurants, but to be totally honest, Harmony is where it's at in Nosara. It has the freshest food in town. Its juice bar is incredible, made all the better but it's shady thatched roof, and its sushi and fish entrees were addictive.
MOVE: It's hard to choose just one, so here are two! Harmony has a fully programmed yoga studio overlooking a lily pond. Even the inflexible anti-yoga is bound to fall in love with it; it really is that pretty. Nosara is also a known and loved surf spot, which is what drew us to the area. The waves are challenging for advanced surfers and gentle enough for beginner surfers. We booked lessons with a local legend named Pio. He was intense and fierce, but his technique guaranteed improvement.
3. NANTUCKET: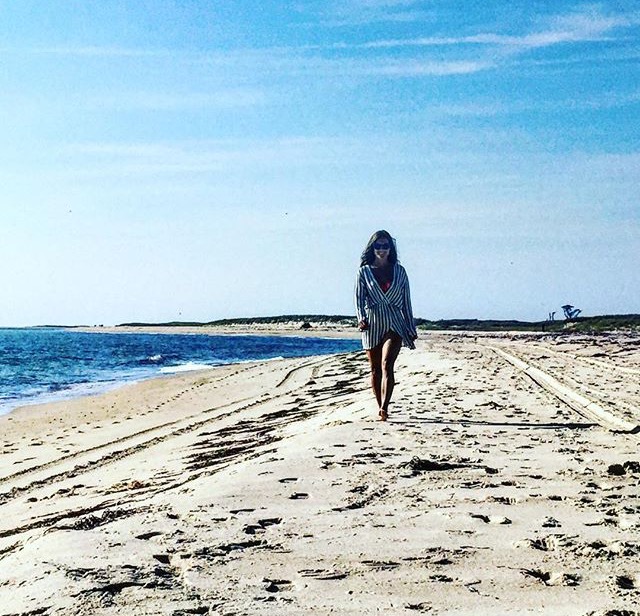 Being from Boston, I have a soft spot for Nantucket and find it impossible to leave once I get on its island clock. We recently went for a 2-night vacation in September and I highly recommend visiting this time of year when the droves of tourists clear out and those more in the know hang in.
SLEEP: We stayed at the White Elephant Residences. I like these much more than the famed main hotel- they are much airier, modern and chic.
EAT: Our favorite spot by far was Nautilus, with modern Asian fusion and fresh New England seafood. Asian food is certainly not the first thing you'd think of on Nantucket but holy. It is unreal with big bold flavors and surprising combinations like corn with nori. Most of the vegetables are sourced from the island's Bartlett's Farm and it shows.
MOVE: We biked from our hotel in town to trails in Madaket, then did a 5-mile run through trails and to the beach, and then biked home. It was a perfect way to see some of the island's outer beaches and marshes.
4. BEAVER CREEK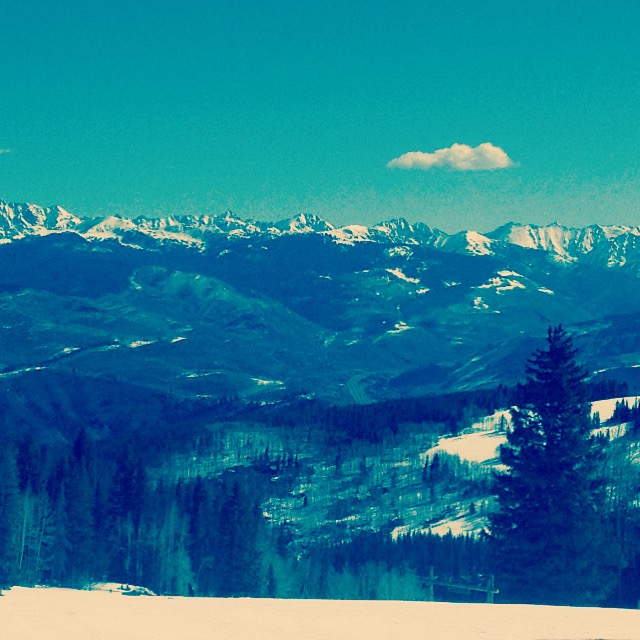 I'm very partial to this one since it is the destination of choice for our wedding this April!
SLEEP: My two favorite hotels out there are The Ritz-Carlton Bachelor Gulch, nestled in its own mountain ridge, and The Park Hyatt, right in town. Both are ski-in and ski-out gems. Booking before ski season can deliver rates at 35% off.
EAT: I love Beanos Cabin. You take a sleigh up to the restaurant, which in and of itself is magical, but then you're treated to an amazing five-course meal. It is not cheap but it is worthwhile, especially for special occasions. We went as a Christmas gift to one another.
MOVE: Skiing or snowboarding! Until I skied out west I had no idea that skiing could be such a cardio workout, particularly if you do moguls. Also, you work such different muscles that it's very easy to justify springing for a massage. The Park Hyatt tends to be my go-to choice.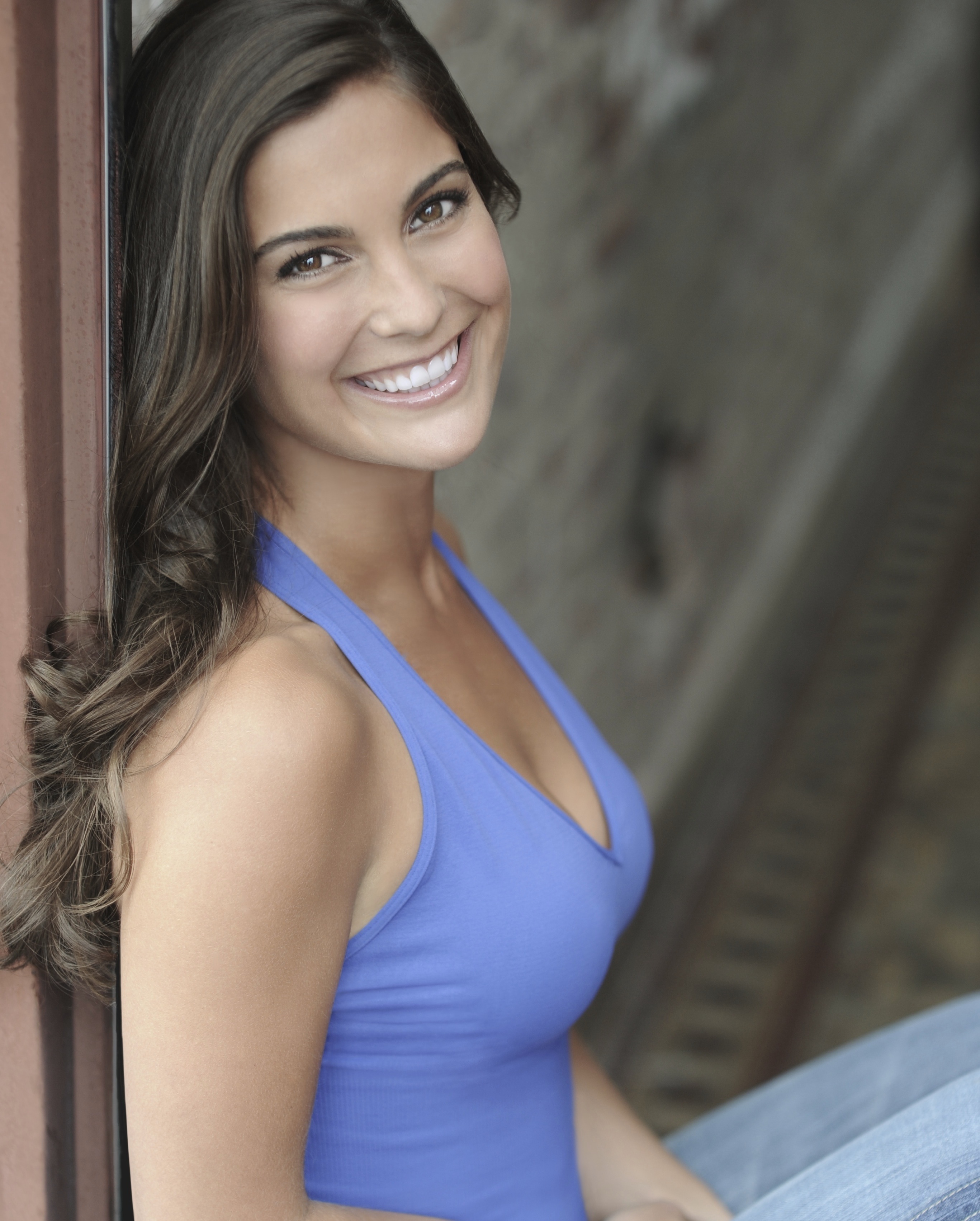 Alexandra Hynes is the Founder & Editor of The Hitch List, a new wedding website devoted to trading insider secrets, tips and reviews.
She dreamed up The Hitch List after she got engaged last fall and launched it shortly after in June 2015. Having been a bridesmaid, maid of honor or wedding guest about 45 times, she knew beyond a shadow of a doubt that weddings were a topic that sparked immediate conversation, creativity and generosity. She also realized one would be hard pressed to find a married person, bride or groom, who did not want to tell you every detail about his or her wedding… she even noticed mothers, and yes, even fathers of brides and grooms, loved telling her how the wedding planner saved them money, the chef made the best filet ever, or the band played well over their 4-hour contract.
Thus, The Hitch List is a place that makes these very kinds of conversation limitless and effortless; it channels how happily and freely people want to share information about one of the most important days of their lives, and in doing so, Alexandra hopes to make the wedding planning process a whole lot easier and more fun!
Follow the site online and on social media at www.the-hitch-list.com; Instagram: @hitch_list; Facebook: www.facebook.com/TheHitchList and Twitter: @hitch_list